Dear Friends and Family;
Susan and Rich spent Christmas in Richmond, VA with the Czardas [daughter Hilary and family] and the James crew [niece Naomi and family]. Susan caught up with her old friend [Stephen McMaster] and his new house. Rich's skills at assembling fairy and mermaid castles proved crucial once again.
Andrea and Bobby still divide their time between their house near Hudson, NY and NYC. Andrea's second novel, Eden, will be published by Houghton. Mifflin in July 2018. Her performance piece, My Dinner with Andrea: The Piece Formerly Known as the Torture Playlist premiered in February in NYC. Bobby premiered his newest work, Rhapsody, a song cycle on the subject of migration, in April at New College/ Sarasota FL. The Rhapsody album will be released by Rare Noise Records in late February. Andrea and Bobby were artists in residence, Montalvo Art Center, Saratoga, CA in November/ December. Follow them on AndreaKleine.com, BobbyPrevite.com , and Andrea's The Dancers Will Win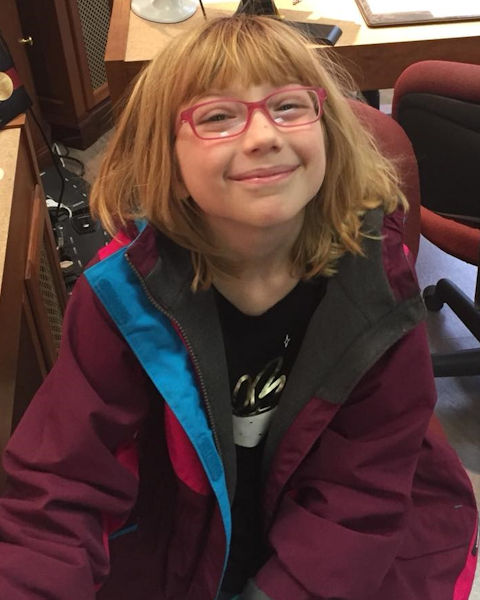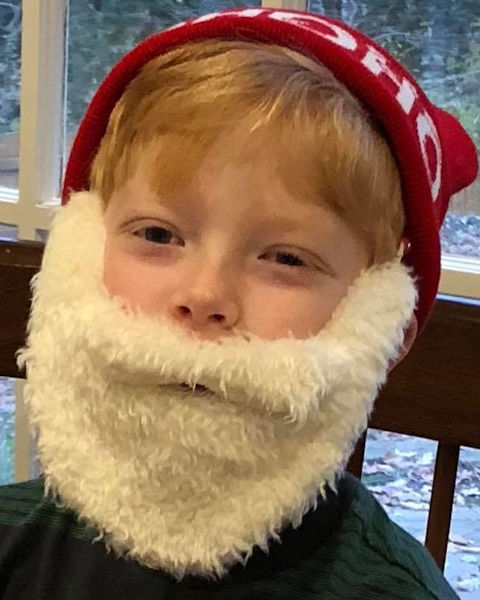 In Richmond, Hilary is now Communications Director at Donate Life America. She has become politically active for the Democratic Party in the wake of the 2016 election, knocking on doors, working the phones and other campaign activities. Josh's very successful escape room empire continues to grow. He has two operating Escape Rooms [Richmond and Herndon VA]. A third, Escape Room Arlington in Northern Virginia, will open this spring. Josh is also developing a virtual reality based escape room in Richmond [Warehouse 29] set to open in March. Nina, 9 and a third grader, is now sporting pink specs. She is a voracious reader and very much into mermaids and magical creatures. Ben, 7 and in first grade, still loves Star Wars and all games electronic. Nina and Ben are still enthralled by their year-old Labradoodle puppy, Gemma, who is very fond of carrying off shoes.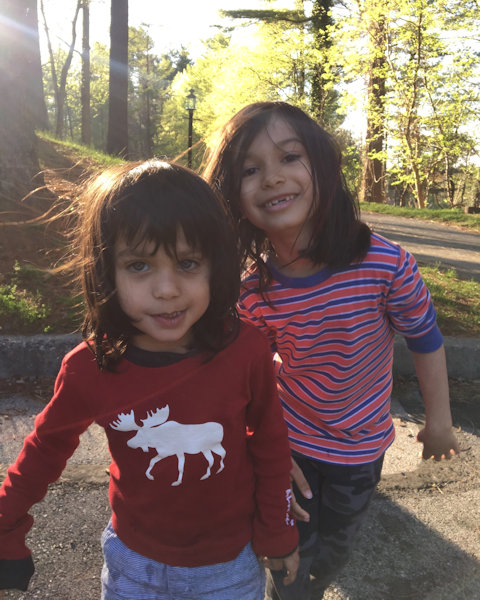 Jared and Seema returned to NYC in September. Seema is wrapping up her Master's Thesis for the Columbia Writing Program; Jared just started his work in the same program. They live near Columbia University, and are homeschooling Vishnu, 7 and a first grader, and Sid, 4 and a half. Everyone is very happy to be back in NYC.
Rich had a topsy-turvy year career-wise. In March, he and over 200 others were let go by Bluestem Brands as part of a nation-wide RIF [reduction in force]. Not ready to retire, Rich launched a job search for the first time in 15+ years. In late May, he became the in-house IT guy for Jedwards International, Inc. a small family-owned company in Braintree MA. The company imports specialty oils, butters, waxes and botanicals. Rich, who still reverse commutes out of Boston, likes the relaxed atmosphere of Jedwards. He continues as an active contributor to the production new albums by independent singer/songwriters, and keeps our concert calendar full. This year, we heard performances in small town community centers and cafes, restored barns and a slew of coffee houses in Unitarian churches. Rich and Susan traveled to Scotland in late July/ early August for a small "sites by day/ music by night tour." They spent time in Glasgow, and the Isles of Skye, Mull and Iona, visiting the homes of musicians for at home performances and listening to traditional music sessions in pubs.
Susan picked up had two new consulting projects in 2017: one for the Texas Historical Commission [a large historic home in El Paso] and another for Loudoun County, VA. [a slave quarters site]. She visited El Paso twice, seeing a new part of Texas, and returned to her 1970s stomping grounds near Reston, VA for the slave quarters project. Susan continues as the volunteer Director at the West End Museum. She is still immersed in songwriting and learning the guitar. Her writing and singing capabilities are way ahead of her very basic guitar playing. Susan returned to Miles of Music Camp in Boston in March and the Summer Acoustic Music Week Camp (SAMW) on the shores of Lake Winnipesaukee NH in July and performed one of her songs at each camp.
We wish all a Happy New Year and the very best for 2018.