Dear Friends and Family
The aftermath of the death of Susan's sister, Deborah Atherton, in December 2014 and the horrendous Boston winter took up the first half of 2015. A religious service and a celebration of Deborah's life both took place in April just after snows melted. Life moved on in the second half of the year with a bit of travel and touring around the countryside for concerts. Music has been very therapeutic in the mourning process.
Andrea
and
Bobby
still divide their time between their house near Hudson, NY and NYC. Andrea's book
Calf: A Novel
was published by Soft Skull Press in October. Publisher's Weekly named it one of the top 15 novels of 2015. She has been all over the country on a book tour. Bobby, along with guitarist Charlie Hunter, has a new holiday album,
We Two Kings.
Follow them on
www.andreakleine.com,
www.bobbyprevite.com,
and Andrea's
www.thedancerswillwin.tumblr.com.
Hilary
and
Josh
both have new jobs. Hilary is now Senior Communications & Data Coordinator at
Donate Life America
at their headquarters office in downtown Richmond. Josh quit his day job to concentrate on Ravenchase Adventures latest new wildly successful project, Escape Room RVA. Check it out at
www.escaperoomrva.com.
Nina
, now 7, is now in first grade and quite the reader.
Ben
, now 5, is enjoying kindergarten at the same school.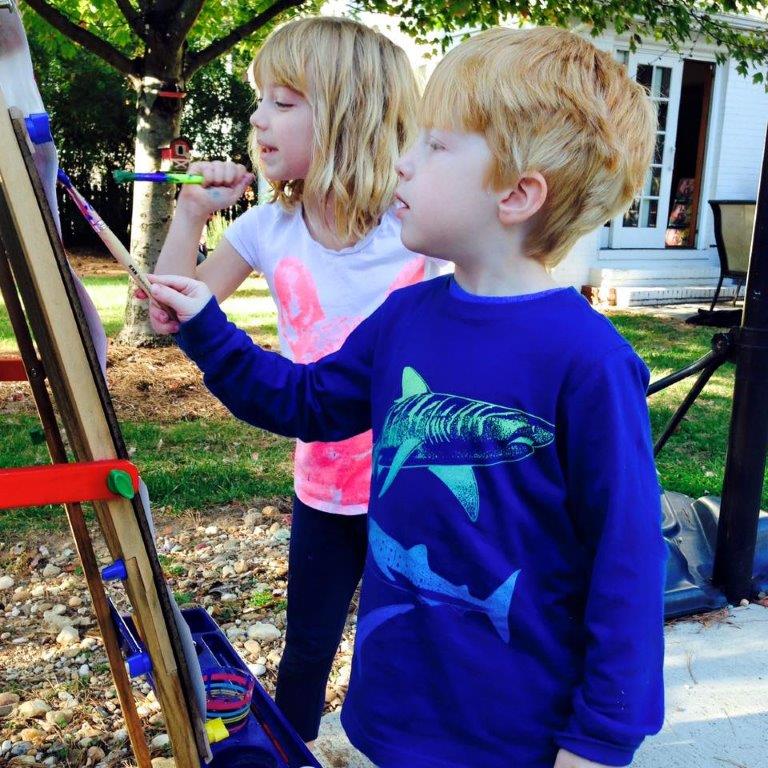 Nina & Ben
Jared
and
Seema
are still in New York, where Seema is about to start her final semester in the MFA writing program at Columbia.
Vishnu
, now 5, still loves trucks and talks mile a minute.
Sid
, a 2 ˝ year old dynamo, retains his love of books. We all mourn the passing of Seema's mother, Suman Srivastava, on December 28th 2015.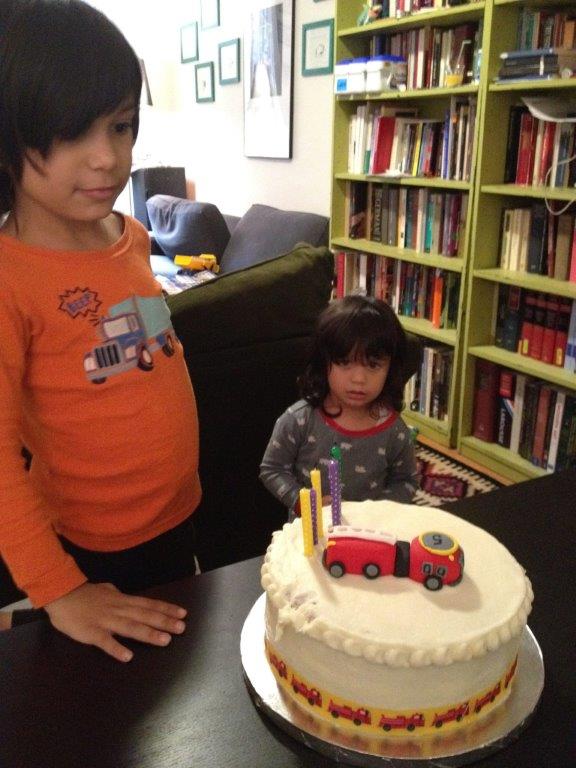 Vishnu & Sid
Rich
experienced his third company sale in 2015, when Orchard Brands was bought by Bluestem Brands Inc. Fortunately, the Boston-area office remains intact. Rich continues as an active contributor to the production of new independent singer/songwriters new albums, and keeps our concert calendar full. We have seen performances at cool venues in restored opera houses and colonial churches all over New England. Rich still supports the website for
Marina V.
Susan's
year of 'retirement' without new consulting projects is about to change. She heads to Texas again January for a project at the French Legation Museum in Austin where was once the director. Susan became the volunteer Director and Board President at the
West End Museum
and found herself in the middle of Boston's urban renewal politics. She also took up the guitar and has done some songwriting in 2015, greatly encouraged by Rich and the support she received at
Miles of Music Camps
in Boston in the middle of a blizzard and 'On the island' in NH.
We wish all the very best to you and yours for 2016.