Dear Friends and Family;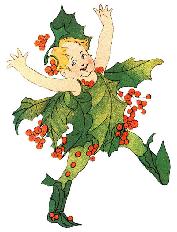 A few members of the Hanson/Kleine Family were on the move again in 1999. After finding herself in the midst of a bad situation at the George Ranch, Susan was unemployed for two months. In June, she became Director of the French Legation Museum, a small historic house museum, and moved 150 miles inland to Austin. The much-loved Houston condo went on the market and Rich joined her in late July. They now live in a loft apartment in the renovated 1930 Brown Building in downtown Austin. The building, owned by the LBJ family, is within walking distance of the magnificent Texas state capitol building and the famous 6th Street entertainment area.

The French Legation Museum represents a departure in museum type for Susan. It is the site of the French diplomatic mission to the Republic of Texas, 1839-1841, and boasts the oldest frame structure in Austin [1840]. It is state-owned, but run by the Daughters of the Republic of Texas, Inc. [aka DRT], a genealogy/ heritage organization made up of 6500 women - all of whom are legitimately descended from someone who lived in Texas while it was an independent republic [1836-1846]. As the first museum professional the DRT have hired in their nearly 50 years of operation, Susan is experiencing both challenges and rewards, not the least of which is being regarded as a member of the younger generation by many Board members.

Susan became the President of the Association of Living History, Farms and Agricultural Museums [ALHFAM] in June and has traveled to Kansas City, Oregon and New Jersey [in time to see a few fall colors] in that capacity. She has also become involved in museum groups in Austin and now sits on the Steering Committee of one.

Andrea continues her career as a performance artist in New York. By day, she works in website development at barnesandnoble.com. Andrea, still a resident of Greenwich Village, traveled to Peru in September and performed with a dance ensemble. In November, she was the subject of a feature article in the Village Voice newspaper. Her partner Jill enjoyed considerable success with two astrology books this year, and is now making her living by writing - a family first.

Hilary, still a resident of New York's Upper West Side, received her Master's degree in Social Service from Bryn Mawr University in May. Numerous family members attended the graduation festivities. After completing her internship at Columbia University, Hilary became a family counselor for the New York Organ Donor Transplant Network in November. She works with family members, whose loved ones have been declared brain dead, informing and counseling them on issues and decisions regarding organ donation

Jared returned from Israel in January and is now living in Manhattan [on the East Side] with his girl friend Seema, an art history graduate student. He is now taking a year off before pursuing his final year of undergraduate education. Besides cultivating a garden on his fire escape, Jared has joined the temp workforce as a jack of all trades. This holiday season finds him working as a gift wrapper.

Once again, Rich had no problem finding a position in the midst of an unexpected move. He is now the Manager of Network Technology for Southern Union Co., a utility which distributes natural gas through a collection of pipelines, mainly in Texas, Kansas and Missouri. Rich has also been busy learning the acoustic music scene in Austin, which is more active than that in the much larger Houston.

All five members of the family were in New York for Thanksgiving. Susan and Rich will remain in Texas for Christmas and for the advent of Y2K, where Rich will see the turn of the millennium at work making sure his various network servers do not crash. Wherever you are, we wish all of you a Happy Holiday Season and a grand New Year. Come and see us if you ever pass through the scenic Hill Country of Central Texas!